Sterling Silver Skull Pendant Carved Jasper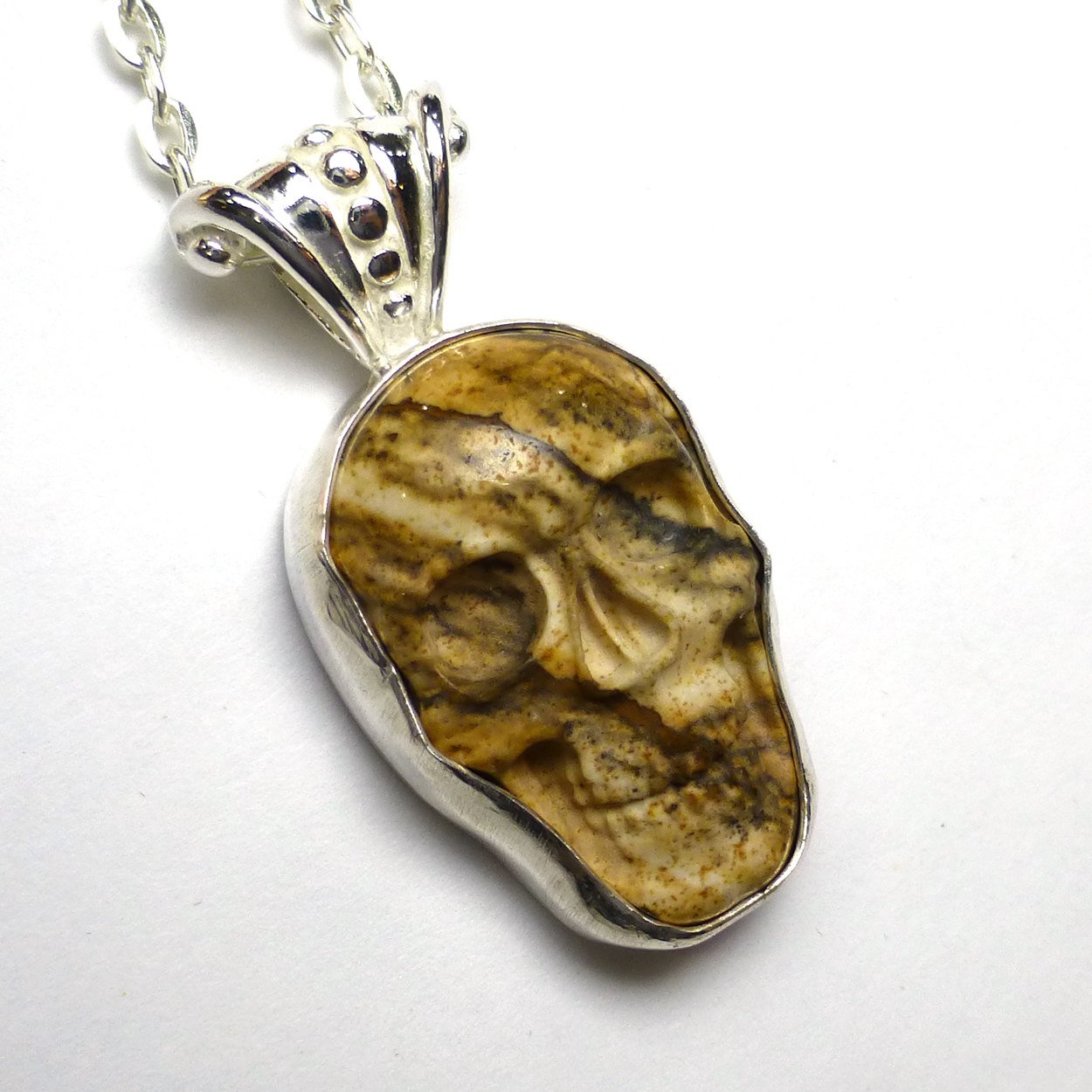 Sterling Silver Skull Pendant Carved Jasper
Designed by me this is a lovely Sterling silver pendant with a really beautiful fancy bail at the top it is very unusual, and rare. It could be a man's piece or even a woman's piece of jewelry. Sometimes It is hard to find pendants for men's jewelry - this seems to be fitting. The carving of the skull is rugged enough to please any gentleman.

Pendant Size is 34mm x 17mm x 6mm
weight - 36.920 carats

This does come with an 18 inch sterling plated link chain with a lobster clasp, the chain is included as a temporary chain since there are so many kinds you can use and choose from I would rather leave that up to the owner to decide what they want. The chains we include with our pendants are for temporary use. It is a free chain that we include with the piece so that the person can wear our jewelry right away, and it is intended to be replaced.