Mexican Fire Opal Pendant Sterling Silver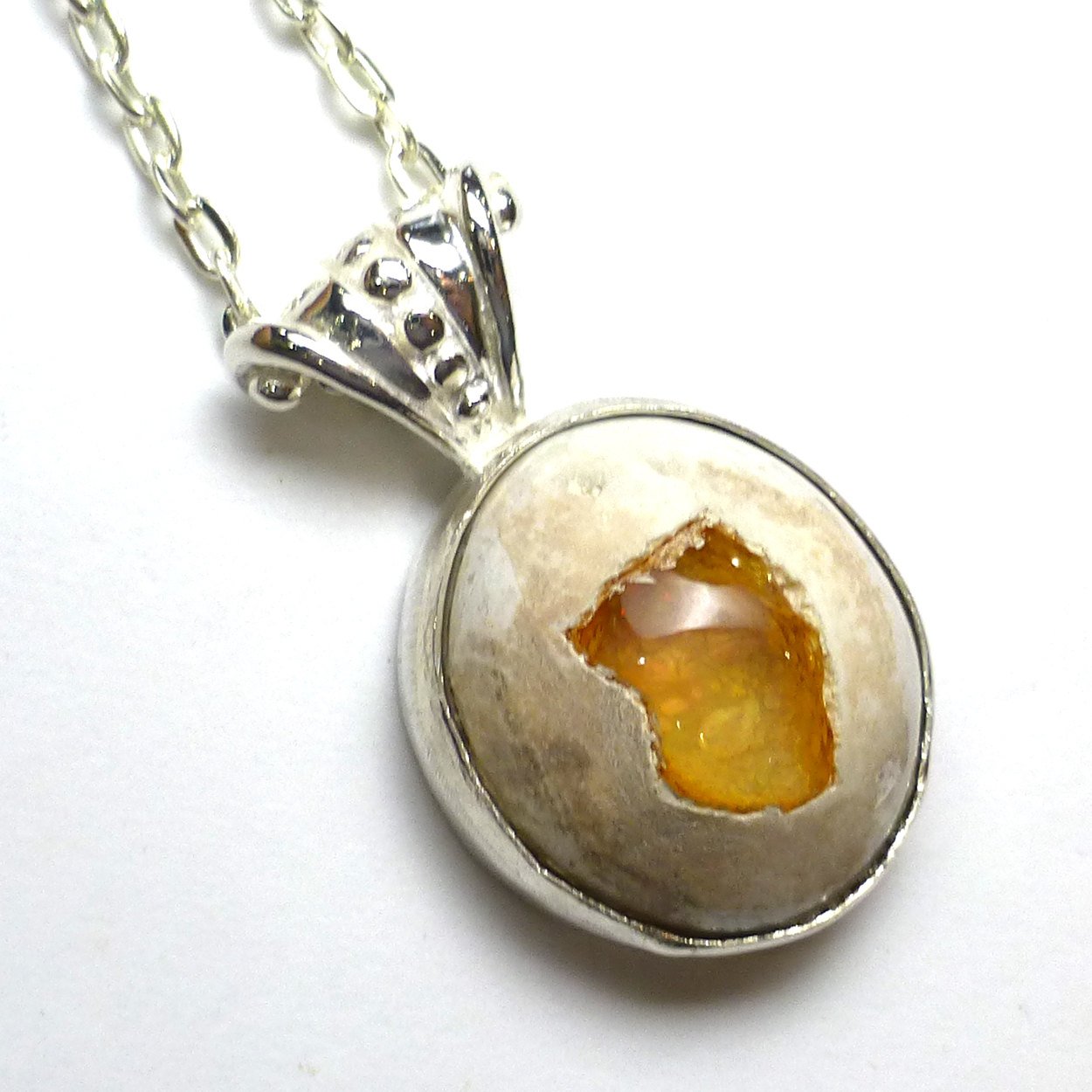 Mexican Fire Opal Pendant Sterling Silver
This Beautiful Fire Opal is Hand Cut and very nicely finished designed by me set in Sterling Silver with a lovely elegant detailed bail at the top.

Pendant Size - 30mm x 19mm x 11mm
Weight - 37.770 carats
Sterling Silver
Bail inside Size - 3.5mm
100% Mexican Fire Opal

This does come with an 18 inch sterling plated link chain with a lobster clasp, the chain is included as a temporary chain since there are so many kinds you can use and choose from I would rather leave that up to the owner to decide what they want. The chains we include with our pendants are for temporary use. It is a free chain that we include with the piece so that the person can wear our jewelry right away, and it is intended to be replaced.

This is a natural stone, it is untreated, it is not color enhanced, and it has not been heated.

Mexican Fire Opal is named for its brilliant red to orange body color which is partly due to iron oxide. Mined in Mexico, this opal is lighter weight than other opal. These Mexican Fire Opals tend to have one body color and do not usually contain the flashes of light and color typical of other opals. Mexican fire opal is the only natural opal that is normally faceted. Light and Dark Mexican Fire Opal varies from a bright orange to a reddish orange and is brilliant cut with precise calibration.
The Aztec Indians of Mexico were among the first to know about this fiery gem. Europeans learned about Mexican fire opals when the Spanish conquistadors returned from the New World with this brilliant gem.