Oregon Sunstone Ring Sterling Silver Size 7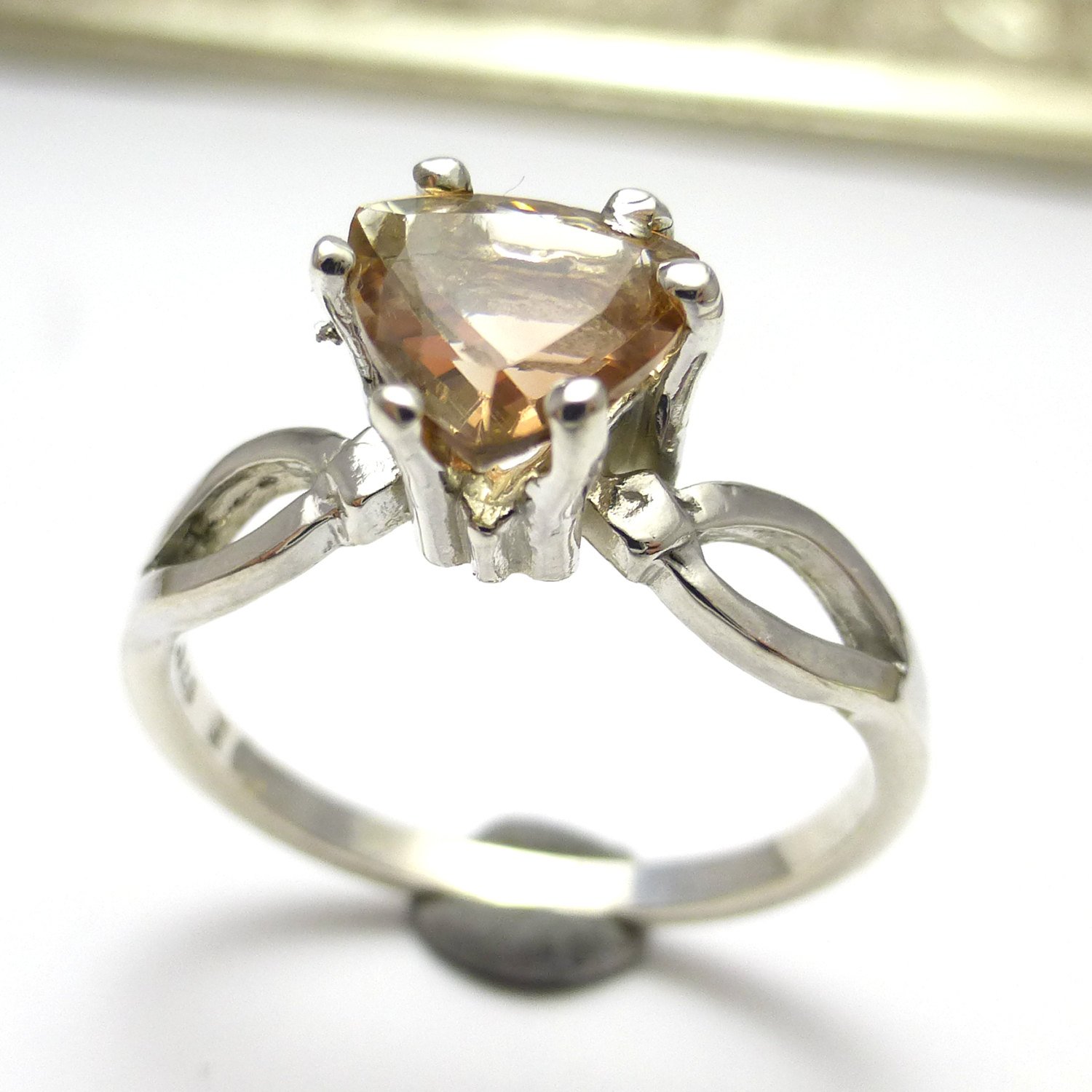 Oregon Sunstone Ring Sterling Silver Size 7
Considered to be one of the most rare stones in the world the Oregon Sunstone is a one of a kind treasure. This is a beautiful intense fancy gemstone is a beautiful trillion shaped stone set in sterling silver.

Stone Color - yellow
shape - rough crystal
Size - 7
stone size - 7mm
stone origin - Oregon, USA
Natural untreated

This is a Natural Oregon sunstone it is a true feldspar gemstone and is sometimes available in a variety of colors. It is a Type of Labradorite that comes in a red color, and is closely related to moonstone.

Viking legend accounts for the use of what was called a "Sunstone" to aid in navigation during their many travels across the seas. This "Viking Compass" is believed to be the secret behind their reputation for being the most remarkable and notable seafarers in history. While there is speculation as to the actual stone used, the Oregon Sunstone exhibits the necessary properties of refraction that would allow it to locate the sun during storms and fog.

Please visit My shop where there are other cool items
Thank you for looking, I hope you love this as much as I do.