Australian Blue Opal Necklace 20" Sterling Silver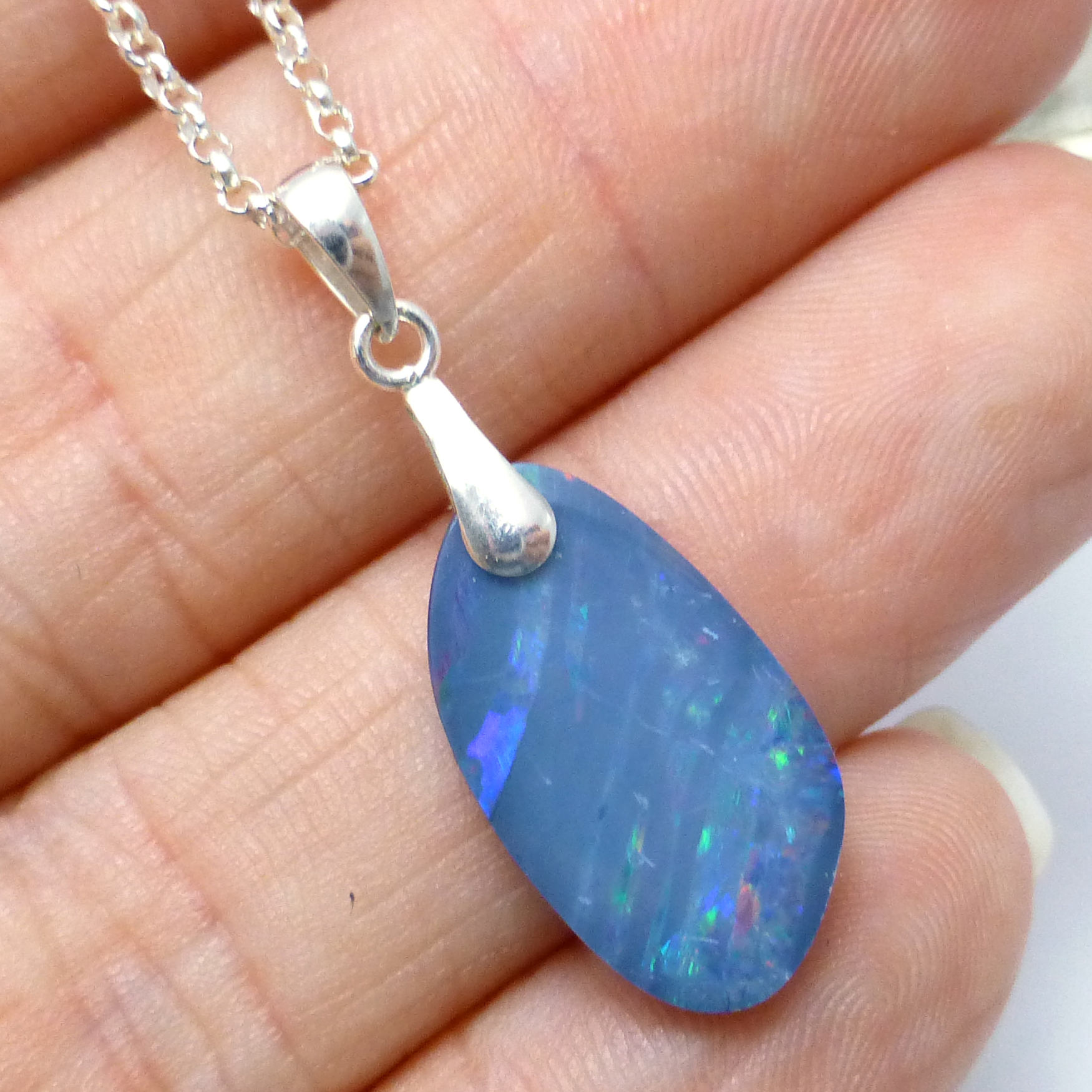 Australian Blue Opal Necklace 20" Sterling Silver
This is a beautiful doublet Coober Pedy Blue Opal necklace. It has very nice striations of colorful pinfire that vary, and change in the different ways you hold it. It may have green, red, blue, that can be seen in bright sunlight.

pendant size - 30mm x 11mm x 2.5mm
20" sterling silver chain
Opal is the October Birth Stone
AAA Grade
opals are extremely soft and are a 5.5 or 6 on the mohs scale
This opal has great flashing even in very low light.
These are really beautiful!
Surface polish is very good

This is a Natural AustralianCoober Pedy opal slices that are set on top of natural Queensland iron ore material with adhesive. This technique of making a doublet with an opal can really enhance the amazing quality of the stone, by putting it on a dark background it pushes the colors and the pin fire to the front, making the viewer see the intensity of the stone.