Sterling Silver Iolite Ring Size 7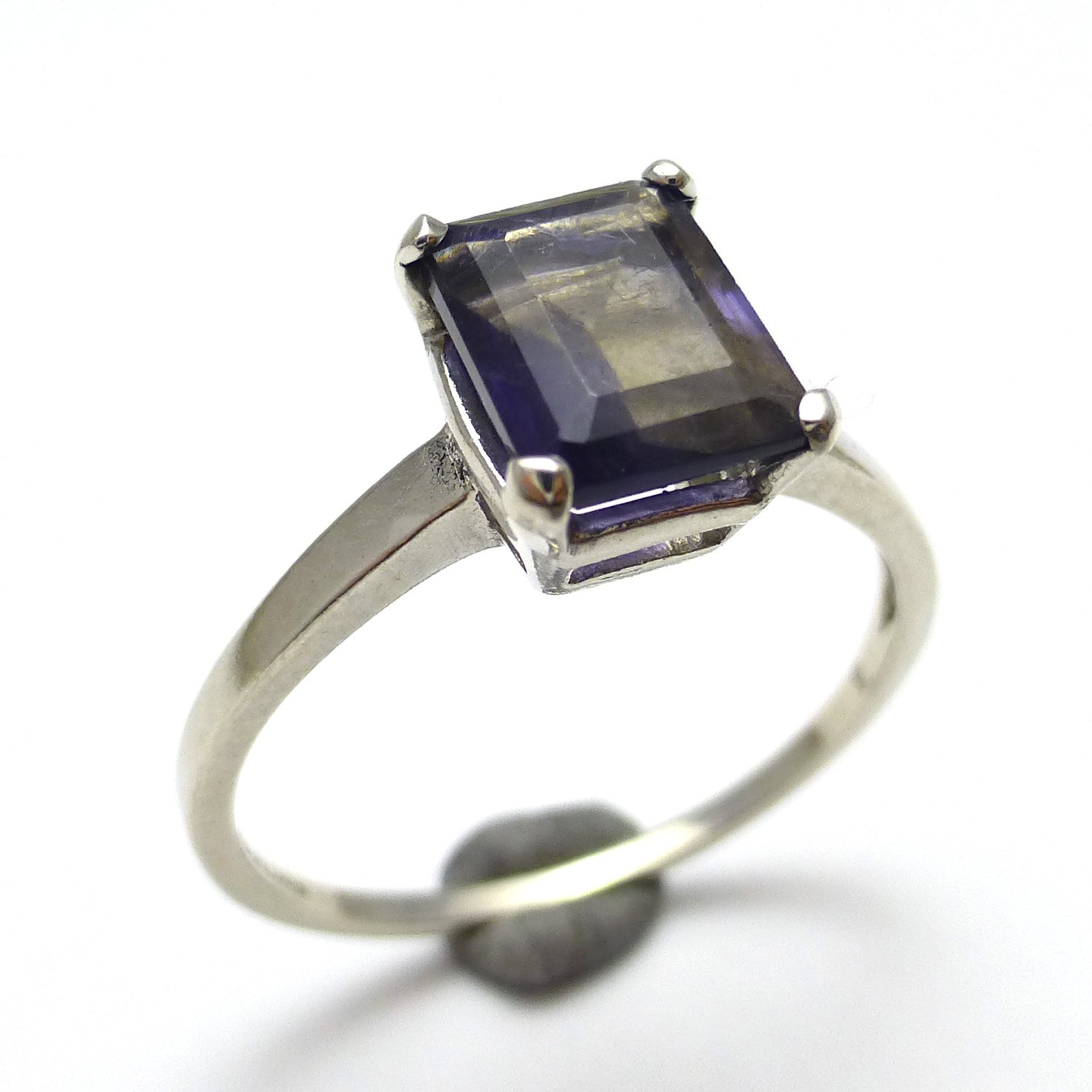 Sterling Silver Iolite Ring Size 7
This is a handmade one of a kind ring made by me. It features a Beautiful Emerald cut in a deep royal purple blue with grey tones.

ring size - 7
stone Weight - 1.1 Carats
stone Size - 8mm x 6mm x 2.5mm
stone Shape - emerald
stone Cut by hand
Color - peacock blue/grey

Iolite is a powerful crystal for change into a more positive way of being. It helps let go of all the unwanted patterns. It opens a line of communication between the subconscious and conscious.

These are dark blue in color and have no inclusions that you can see with out a loupe. It is such a beautiful color blue and would look stunnung set in a bezel or prong setting.

Did you know that ancient mariners used iolite as a compass to guide their way to sea. They noted that it would show different hues of blue-violet when held to the northern and southern skies. Ancients believed that it could unlock creativity in an artist.

Healing properties - Iolite supports the healing of the eyes, stimulates memory and helps with sleep imbalances.