Handmade Lucy Circus Elephant pin with a Purple Sapphire Balloon Oxidized Sterling Silver One of a kind Brooch Statement Piece Gift for Her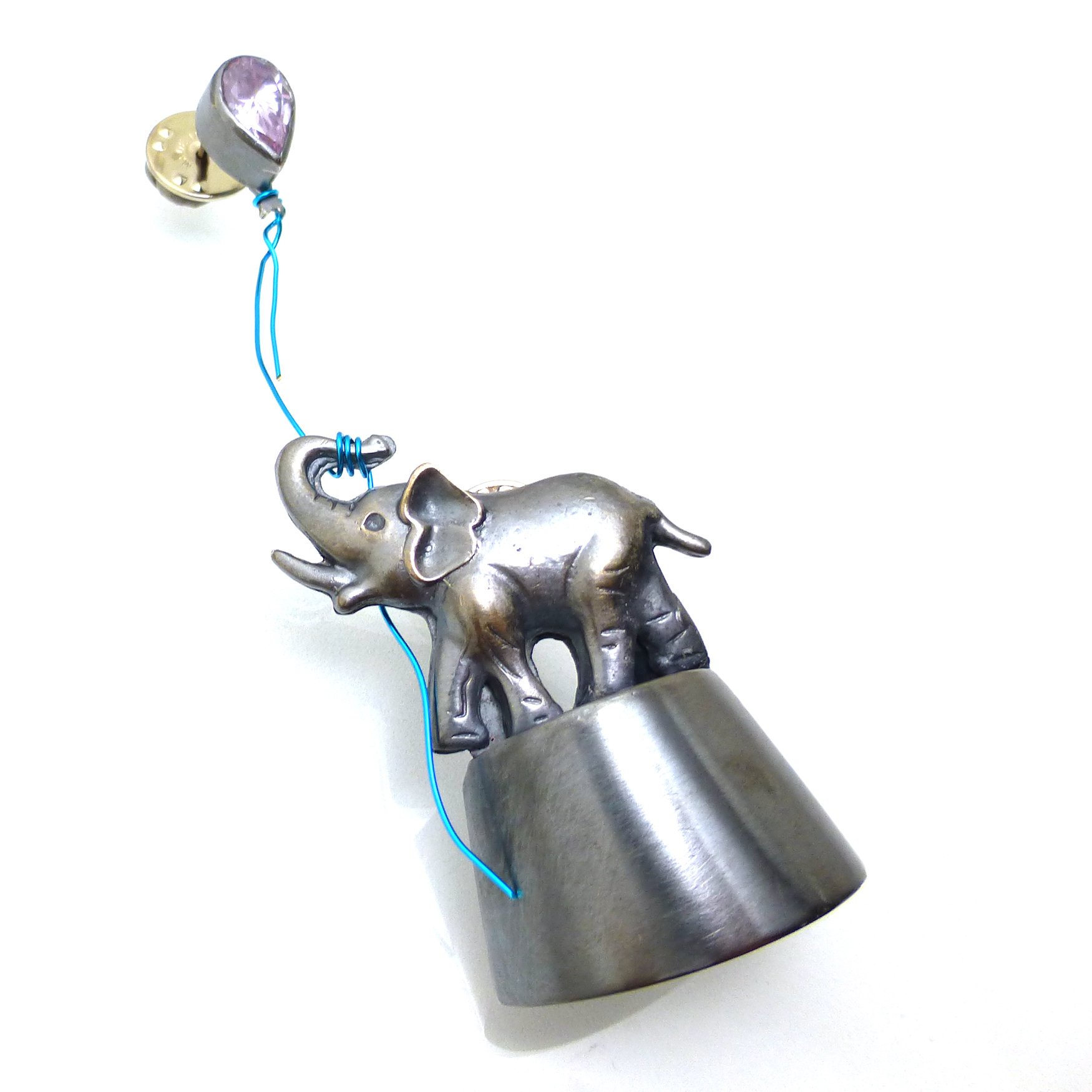 Handmade Lucy Circus Elephant pin with a Purple Sapphire Balloon Oxidized Sterling Silver One of a kind Brooch Statement Piece Gift for Her
This wonderful whimsical piece was inspired by "Lucy" the Elephant who is the famous elephant in Margate New Jersey.

My friend and Etsy seller Lucy Classen handmade the elephant using the lost wax process of casing metal. It became an inspiration for me not only because Lucy made it but because "Lucy" the Elephant is an icon for summer vacations.

This piece is all hand fabricated by myself with the exception of the Elephant (made by Lucy Classen) including the handmade bezel setting of the purple sapphire.

This is one of the hardest pieces I have ever made, it is a one of a kind, a truly unique and lovely statement piece that will make a lovely part of a jewelry collection.

It is made to be worn like a brooch or pin. The wire that connects the two pieces is temporary and can be replaced with string, chord, chain, or whatever the wearer likes. My intention was to be able to interchange different color wire or string to enhance the wearers wardrobe.

Most silver jewelry will darken over time and may develop a patina. Periodic cleaning with a jewelry polishing cloth will keep silver jewelry white. Never use harsh chemicals to clean your jewelry such as toothpaste or jewelry cleaning solution. A soft bristled toothbrush and warm water can help remove light residue from your jewelry.
Always avoid wearing jewelry while swimming, showering and sleeping.
The Toolbox by Sachs Design collection has been designed to fade over time. With regular wear your oxidized jewelry will become brighter and over time will developed elegant silver or copper highlights.