Coyamito Agate Necklace in Sterling Silver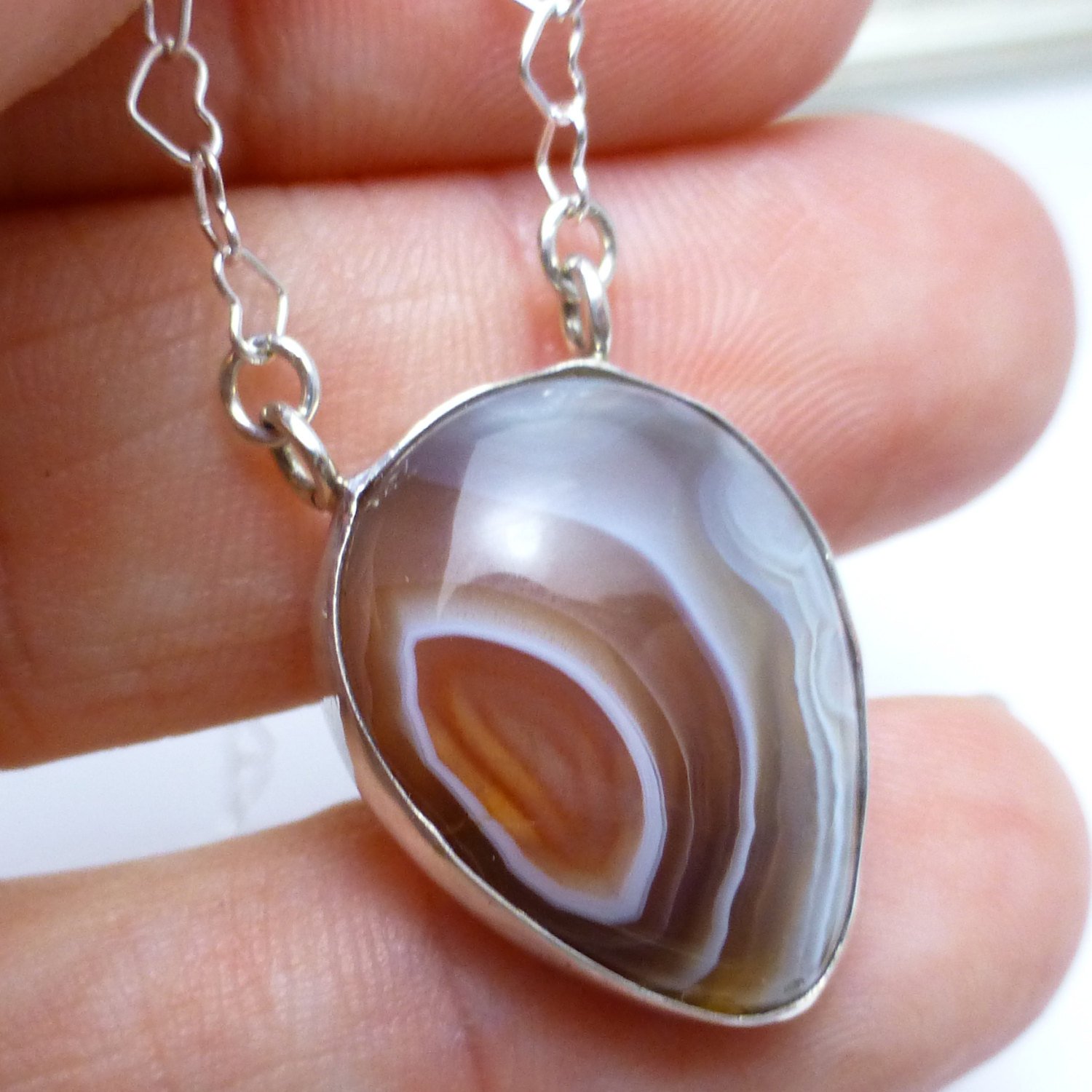 Coyamito Agate Necklace in Sterling Silver
This is a lovely Sterling Silver Necklace with a unique Coyamito Agate Cabochon in the center. It is 18" long. the chain is made out of sterling silver wire shaped into hearts. It is a lovely necklace and would make an really lovely and unique gift.

This will ship priority mail in a gift box.
One of a Kind
pendant size - 21mm x 14mm x 5mm
handmade - Lisajoy Sachs
stone origin - Chihuahua, Mexico

Coyamito Agates are VERY VERY RARE because of a few reasons - firstly they are very hard to find, and secondly they are really hard to cut because of the rare earth inclusions or Pseudomorphs found in the geodes that they are cut from.