Emerald with Cobalt Calcite Necklace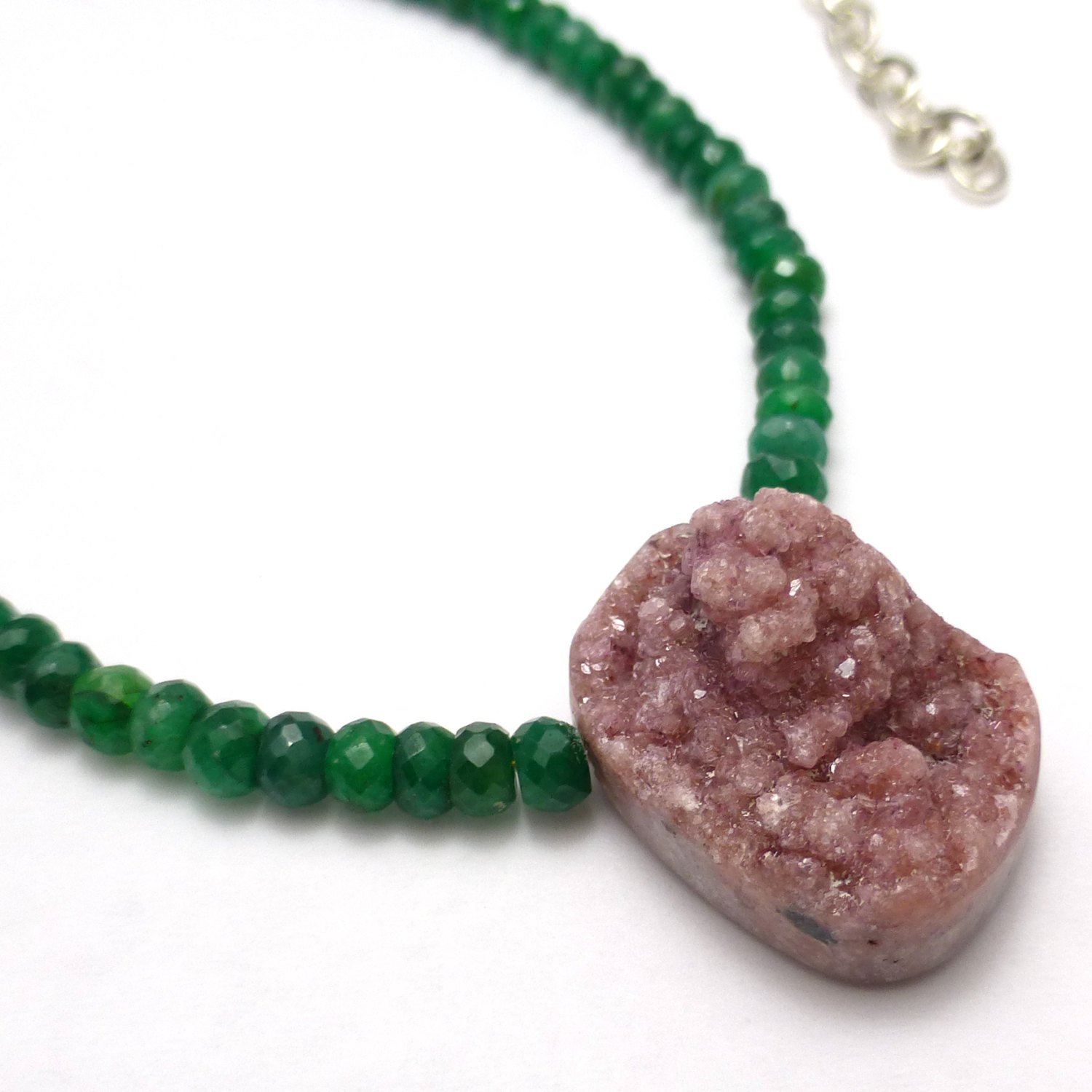 Emerald with Cobalt Calcite Necklace
This necklace is made by me it is strung on Graduated Micro faceted Rondelle beads that are Hand Cut so the beads vary in shape and size, the smallest is 2mm x 3mm and the Largest bead size is 4mm x 5mm. Emerald is the Birthstone of May. This has a lovely focal bead that is also hand made it is a naturally occurring pink druzy stone called Cobalt calcite. The Cobalt calcite also has a spot of green which is actually garnet called Uvarovite.

The Length of this necklace can be adjusted from 16.5 inches to 19 inches. These Emeralds have been color enhanced to give it a more bright kelly green hue. This is a really spectacular piece and would be a real head turner. There are also teensie micro pearls and sterling silver chain at each end, and has a large lobster clasp so it will be easy to put on and off.

Emerald is sometimes called the "Stone of Successful Love," Emerald opens and nurtures the heart and the Heart Chakra. Its soothing energy provides healing to all levels of the being, bringing freshness and vitality to the spirit.

Emerald occurs in hues ranging from yellow-green to blue-green, with the finest being a pure verdant green hue, medium to dark in tone.