3D printed Gold Stainless Steel Necklace Saw Blade Icon Handmade Black Rubber Chord Unisex Mens Man Men Jewelry Fashion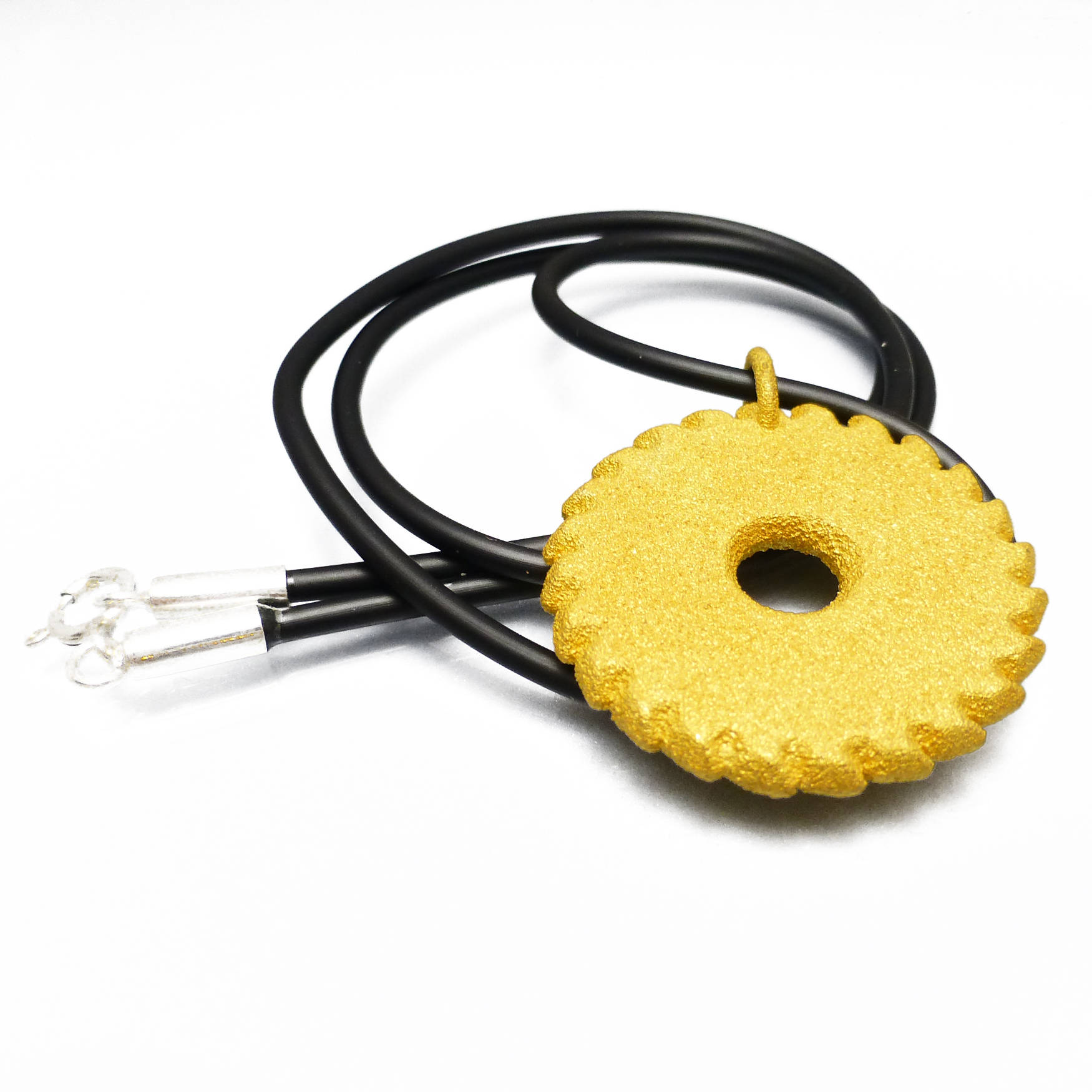 3D printed Gold Stainless Steel Necklace Saw Blade Icon Handmade Black Rubber Chord Unisex Mens Man Men Jewelry Fashion
This is a really beautiful heavy stainless steel necklace that has been powder coated with gold. This design is made using one of the newest techniques of 3d printing. It is made with a Computer Aided Design drawing and printed in wax and then cast using the lost wax method.

gold over stainless steel
Size 27mm round
rubber chord length -18, 20 0r 22" please make a note what length you want if you don't it will automatically ship with a 18" length

This will come in a gift box.

Gift wrapping is available at an extra charge.