Raw Blue Tourmaline Indicolite Oxidized Sterling Silver Ring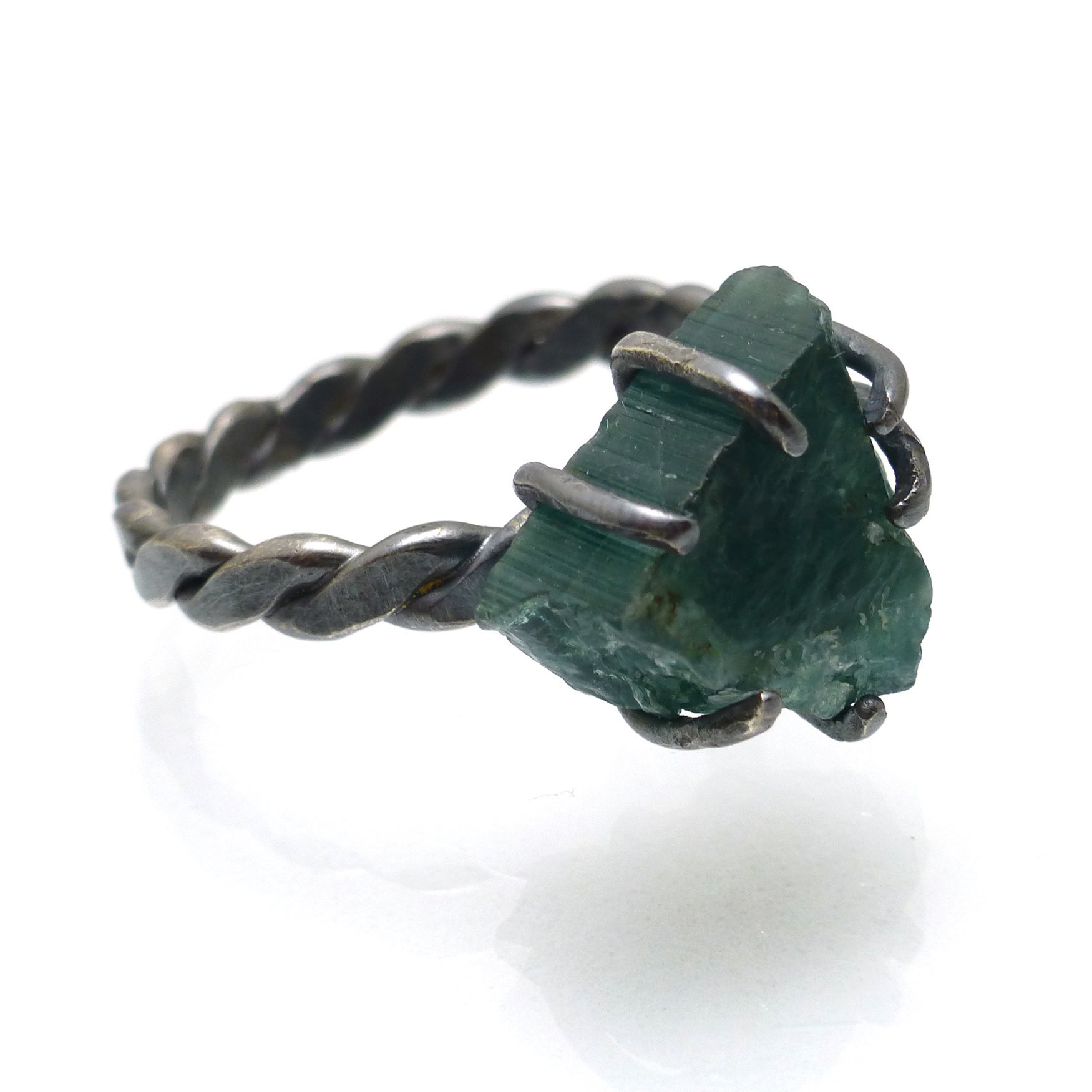 Raw Blue Tourmaline Indicolite Oxidized Sterling Silver Ring
This ring is oxidized black sterling silver and would be a beautiful gift for a loved one or for yourself.
This ring was designed by me to make a fashion statement as it has a gorgeous natural stone formation set in a handmade prong setting and is a one of a kind ring in the style of contemporary jewelry. This is handmade by me. All my jewelry ships in a gift box and gift wrapping is available for a nominal charge.

ring size - 7.5
gemstone - Blue Indicolite tourmaline

Most silver jewelry will darken over time and may develop a patina. Periodic cleaning with a jewelry polishing cloth will keep silver jewelry white. Never use harsh chemicals to clean your jewelry such as toothpaste or jewelry cleaning solution. A soft bristled toothbrush and warm water can help remove light residue from your jewelry.
Always avoid wearing jewelry while swimming, showering and sleeping.
The Toolbox by Sachs Design collection has been designed to fade over time. With regular wear your oxidized jewelry will become brighter and over time will developed elegant silver or copper highlights.