Peridot Promise Ring Sterling silver Size 7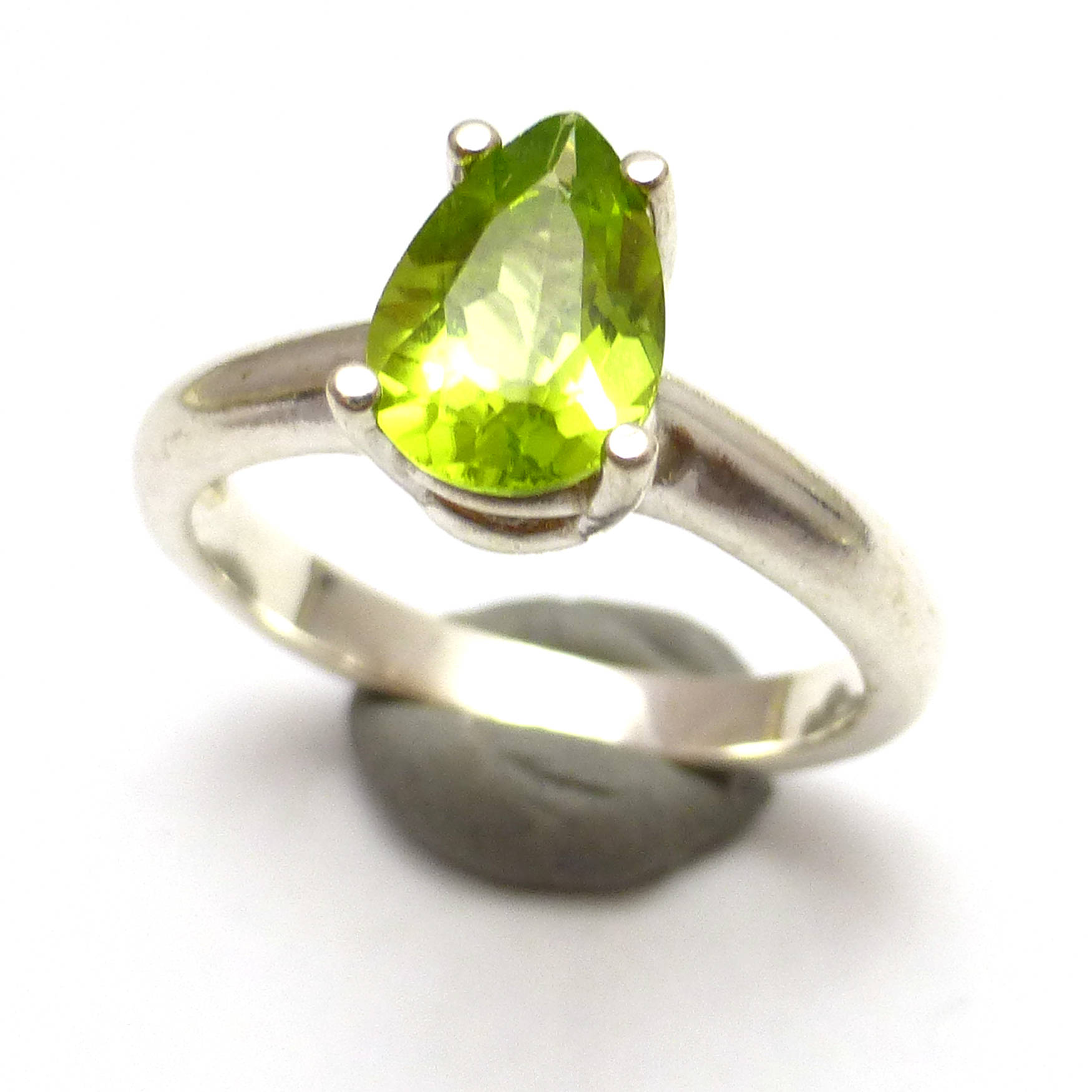 Peridot Promise Ring Sterling silver Size 7
This is a really beautiful handmade sterling silver ring with a fantastic stone. Natural hand cut and highly polished Peridot gem stone. This ring is gorgeous and would make a lovely gift.

Gemstone characteristics:
Natural Peridot
Size - 9.13mm x 6.01mm x 3.73mm
Weight - 1.30 carats
Shape - pear
Inclusions - clear to eye and loupe
Quality - AAA grade
Hardness - 6.5-7 (Mohs scale)
Origin - Pakistan

This AAA Grade, natural Peridot gemstone displays a very vibrant, bright yellowish green color in a medium to dark tone, with a superior cut. Clarity grade is eye clean to slight imperfections. These have NOT been enhanced in any way.