Pink Opal Ring Sterling Silver Size 8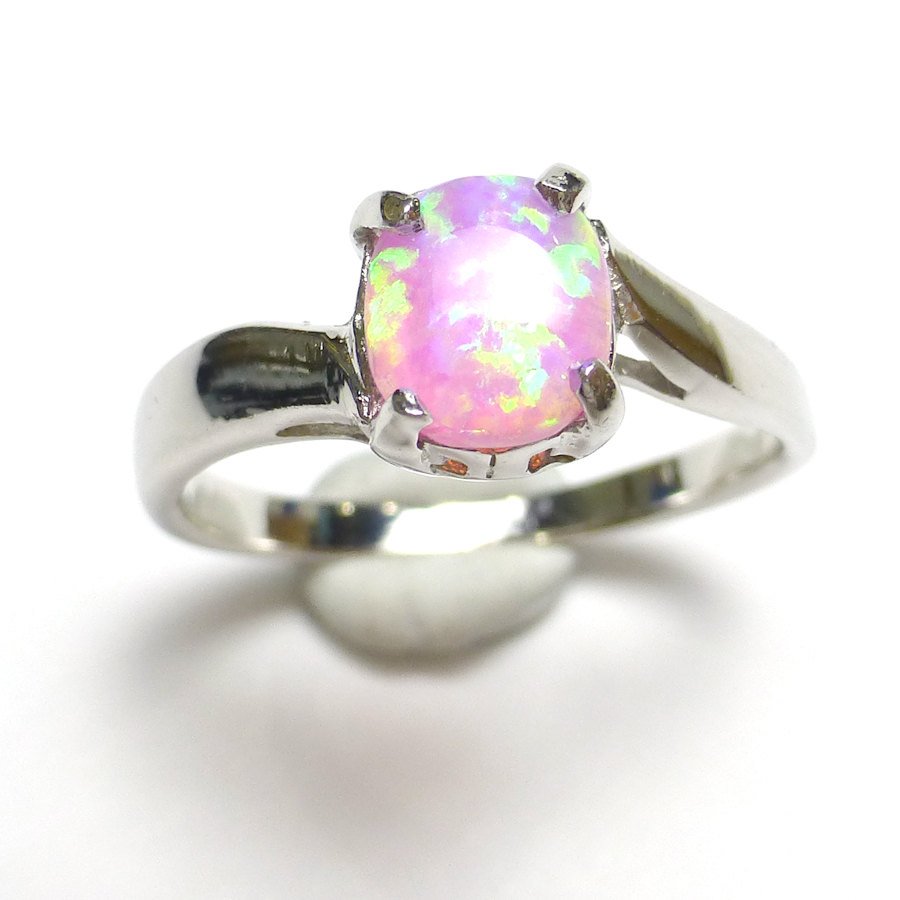 Pink Opal Ring Sterling Silver Size 8
This is a beautiful simple yet elegant Oval Pink Opal ring made by me. It will make a lovely gift, and will be packaged in a lovely ring box.

Opal is the October Birthstone.
Size 8
Sterling Silver


Opal is an uncommon gemstone with an equally uncommon beauty and a sadly common fragility--leading it to be recreated in the laboratory as a stronger composite that withstands the stresses the natural opal cannot. Therefore a ring is the perfect piece of jewelry for a synthetic opal.

Gem grade opal is extremely rare.c opals can be more brilliant and fiery. Synthetic or simulated opals do not contain water like natural opals do--making them less vulnerable to changes in temperature, humidity and heat. Gemologists and industry experts agree, since no simulated man-made opal contains water, none of this material can legitimately be called "synthetic." Instead, the industry advocates calling all manufactured opal materials "man-made simulated." And it can take up to two years to make these.