Linde Star Sapphire Fine Silver Necklace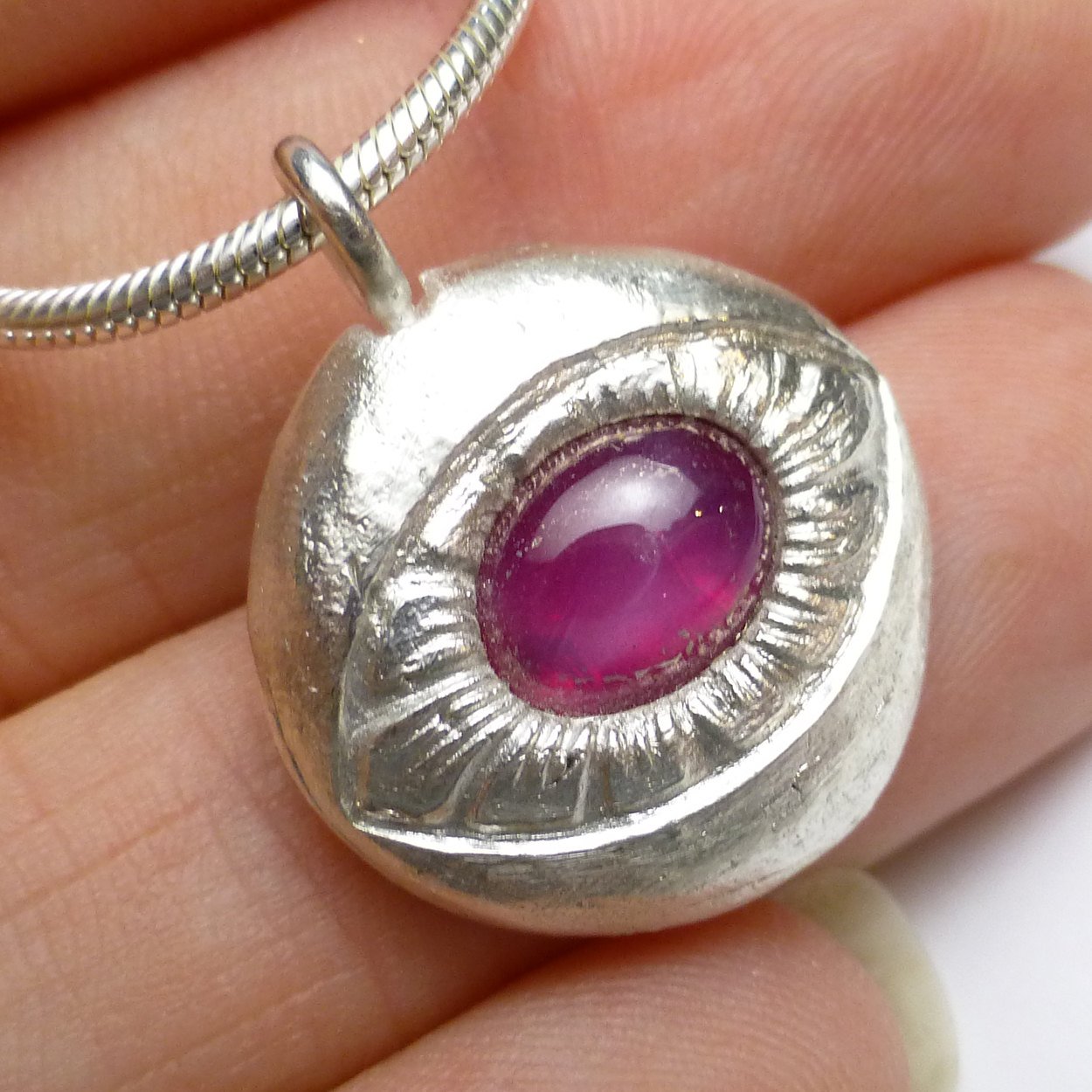 Linde Star Sapphire Fine Silver Necklace
This is a lovely necklace handmade by me. It is made with Fine silver PMC (Precious Metal Clay) and has an amazing pink Linde Star Sapphire in the center. The photos really don't do this piece justice - the star is just amazing in natural light. It is stamped "Sachs Design" on the back.

Star sapphire is rare variety of sapphire that exhibits a rare asterism under specific lighting. When viewing star sapphire, a six-rayed star will appear to float across the surface of the stone.

Sapphire is September birth stone.

This will ship in a small gift box and it does include a 16" sterling silver snake chain.