Raw Herkimer Diamond Earrings with Sterling Silver Ear Wires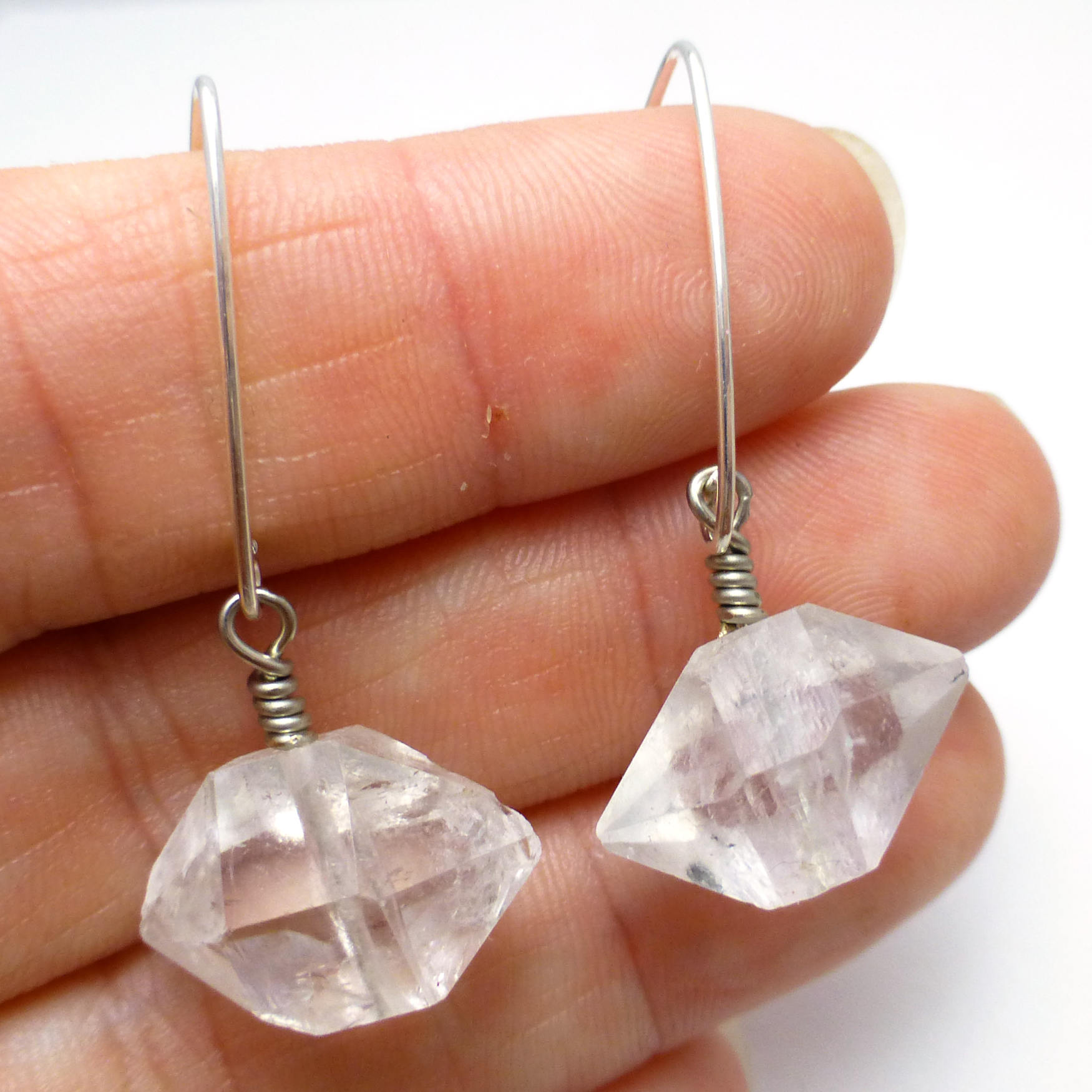 Raw Herkimer Diamond Earrings with Sterling Silver Ear Wires
These earrings are really gorgeous! The Herkimer Crystals are in its raw organic crystal form. This pair is a really pretty clear and shiny. These will be a real head turner.

These would also make a lovely gift, they ship in a gift box.

shape - raw crystal
length - 40mm
stone size - 20mm x 13mm x 9mm each

Herkimer diamonds are not actually diamonds, but are double-terminated quartz crystals of exceptional clarity (water-clear) discovered within exposed outcrops of dolostone in and around Herkimer County, New York and the Mohawk River Valley.

Herkimer Quartz "Diamonds" are the high energy seekers of the crystal world. Unusually transparent with a brilliant sparkle, they manifest pure, solid Light and are powerful amplifiers of spiritual energy. As perfect conduits of the universal Life Force, they are exceptional healing crystals, and are used in meditations, dream and vision work, and advanced spiritualization applications.