Herkimer Diamond Bracelet Unisex One Size Stretchy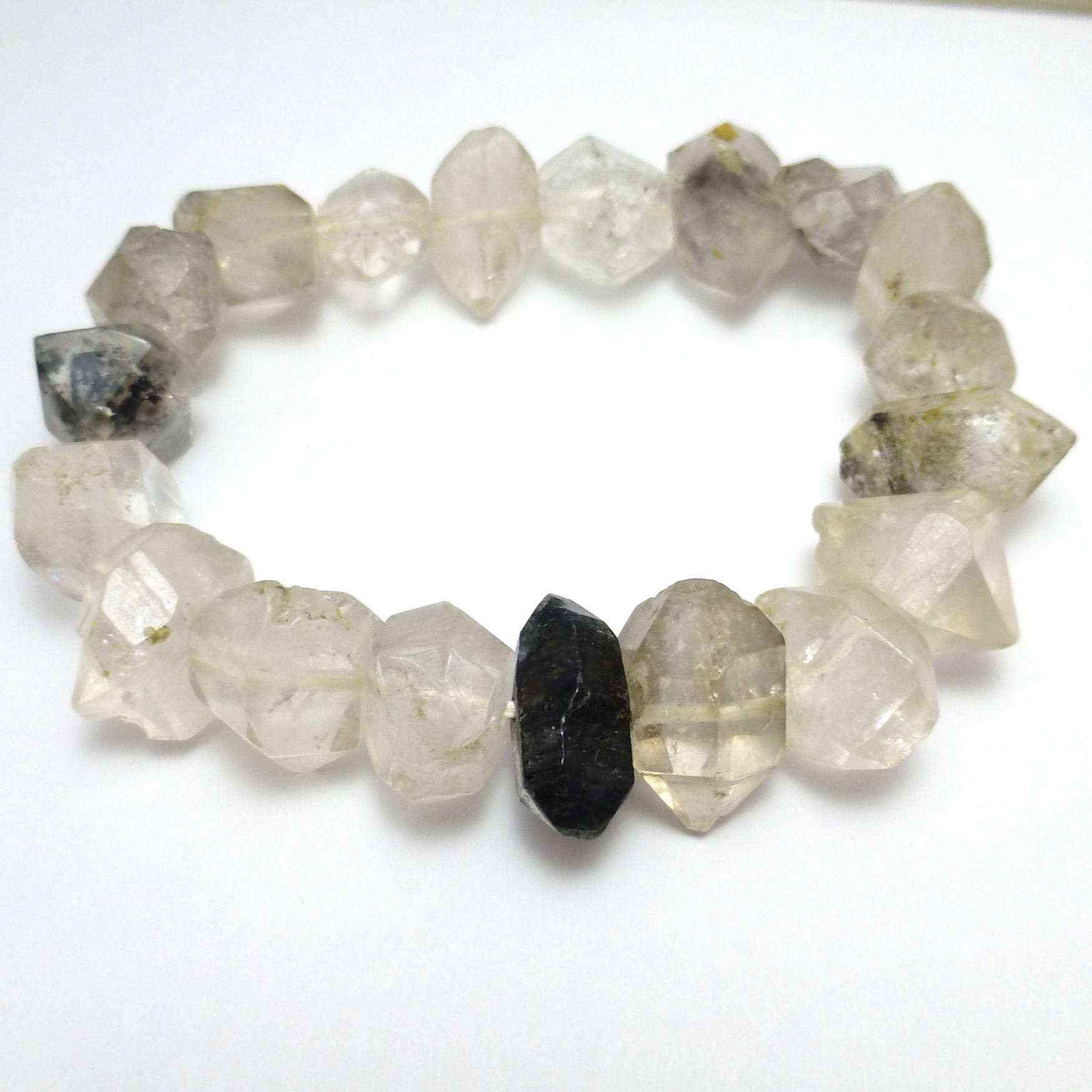 Herkimer Diamond Bracelet Unisex One Size Stretchy
This is a really beautiful Unisex Herkimer Diamond natural drilled crystal gemstone beaded bracelet This is strung on a stretchy chord so it should fit most wrists.

This bracelet would be a perfect gift for a Brother, boyfriend, sister, birthday, mom, wedding, anniversary, engagement, Christmas, or a new mom or dad gift.

length - 7.5"
you will get this exact bracelet shown in the photos.
19 beads on this bracelet

Herkimer Quartz "Diamonds" are the high energy seekers of the crystal world. Unusually transparent with a brilliant sparkle, they manifest pure, solid Light and are powerful amplifiers of spiritual energy. As perfect conduits of the universal Life Force, they are exceptional healing crystals, and are used in meditations, dream and vision work, and advanced spiritualization applications.

Herkimer Diamonds are the most powerful of all Quartz crystals. Being doubly terminated, they have the ability to not only transmit their own energies, but to receive spiritual energy and to amplify and focus it intently. They are reported to be harder than all other Quartz, giving them the strength and durability to handle difficult challenges beyond the scope of other Quartz crystals. What they lack in physical size, they more than make up for in spirit energy.

Herkimer diamonds are not actually diamonds, but are double-terminated quartz crystals of exceptional clarity discovered within exposed outcrops of dolostone in and around Herkimer County, New York and the Mohawk River Valley. The "diamond" in their name is due to both their clarity and natural faceting - crystals possess double termination points and 18 total facets (six on each point, six around the center).