Gold Filled Earrings with Natural Tear Drop Ruby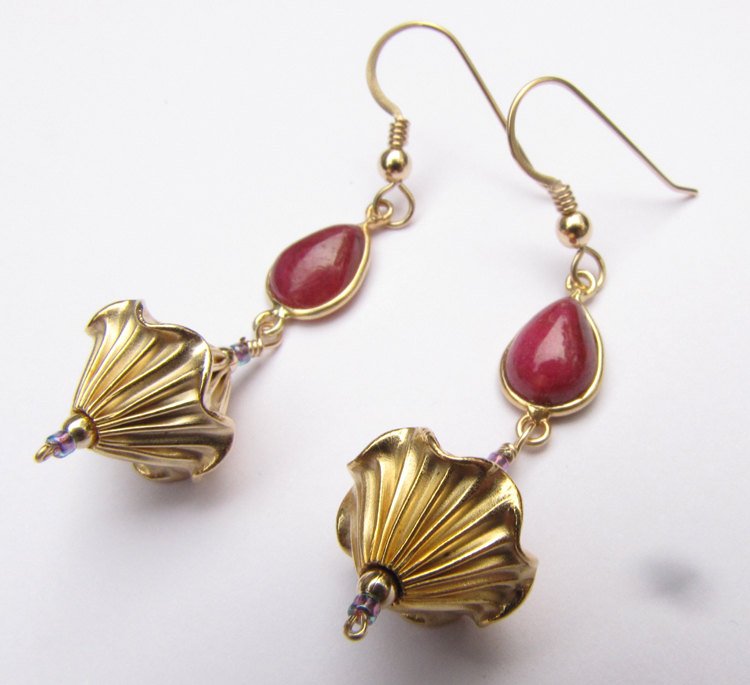 Gold Filled Earrings with Natural Tear Drop Ruby
These are Beautiful one of a kind earrings, made by me. This pair has hand cut Tear Drop shaped rubies and really unusual gold filled drop beads at the bottom. The rubies are set in Gold Vermeil wire. Which will ensure that you will be able to wear them with pretty much anything in your wardrobe, they are a perfect neutral color.

The gold vermeil earrings are fabricated using wire, and assembled intricately by myself.

These are 57 millimeters long and they are very light weight and easy to wear. They make a great statement without the pain of wearing heavy earrings. These have a very comfortable gold filled ear wire.

Every time I make a pair similar to these for someone I am always told that they get the most compliments, and they LOVE them.

sold out