Purple Titanium Druzy Dangle Earrings 14kt Gold Filled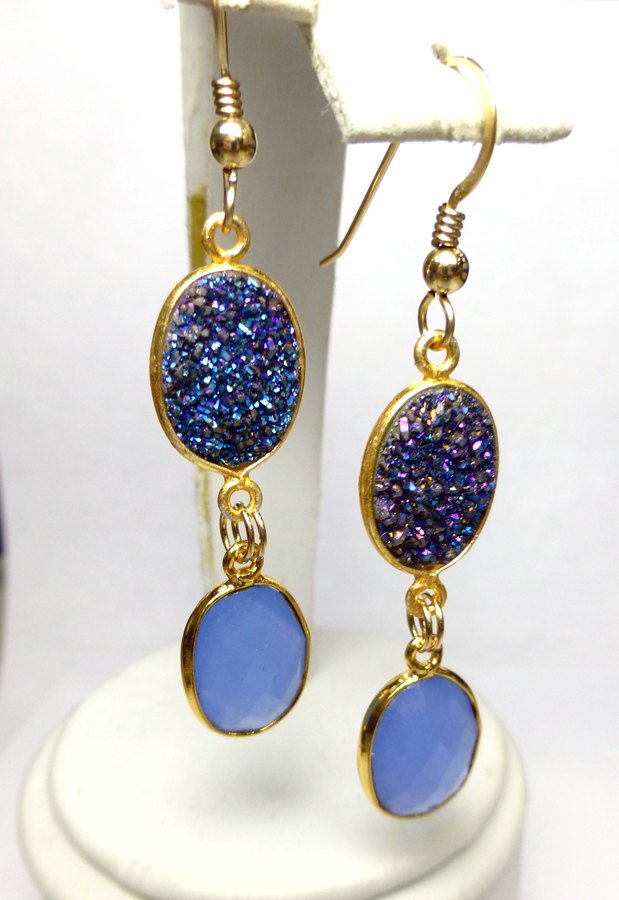 Purple Titanium Druzy Dangle Earrings 14kt Gold Filled
These are Beautiful one of a kind earrings, made by me. This pair has hand cut faceted oval shaped blue chalcedony and a lovely oval shape purple titanium druzy top section. They are set in Gold Vermeil wire or 14kt gold filled wire.

This is such a lovely pair of earrings that will ensure that you will be able to wear them with pretty much anything in your wardrobe, they are a perfect neutral color.

The gold vermeil earrings are fabricated using wire, and assembled intricately by myself. These also have a really easy to use ear wire.

These are about 55 millimeters long and they are very light weight and easy to wear. They make a great statement without the pain of wearing heavy earrings.

Every time I make a pair similar to these for someone I am always told that they get the most compliments, and they LOVE them.

sold out