Boulder Opal Pendant Sterling Silver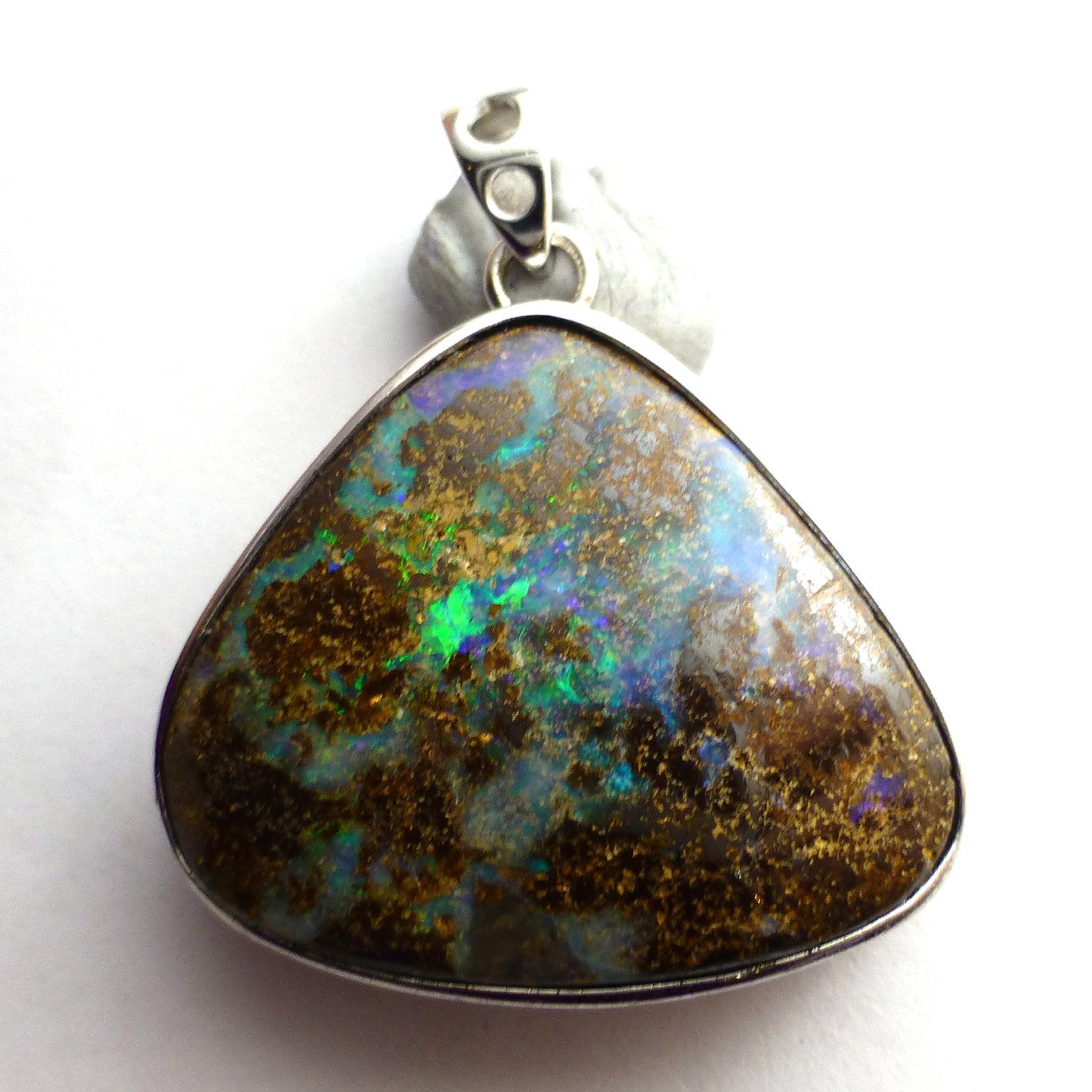 Boulder Opal Pendant Sterling Silver
This is a beautiful simple pendant with a lovely Solid Australian boulder opal stone in the center. Beautifully bezel worked in Sterling Silver by a good friend of mine from Australia! I have these designed and made specifically for my shop, and only get a hand full each year. The opal is mined in Coober Pedy.

size - 30mm x 27mm x 8mm including bail
Weight - 45.320 Carats
This would make a lovely gift, and will come in a gift box, it does not come with a chain, but if you would like one, I can certainly arrange to get one for you.

The opal is said to be many things including the most powerful of healing stones, the stone of hope, the stone of great achievement and even the "stone of the Gods".