Dendritic Opal Necklace Drill Bit Thor's Hammer Viking Oxidized Sterling Silver Focal Handmade Black Gunmetal Contemporary Jewelry Fashion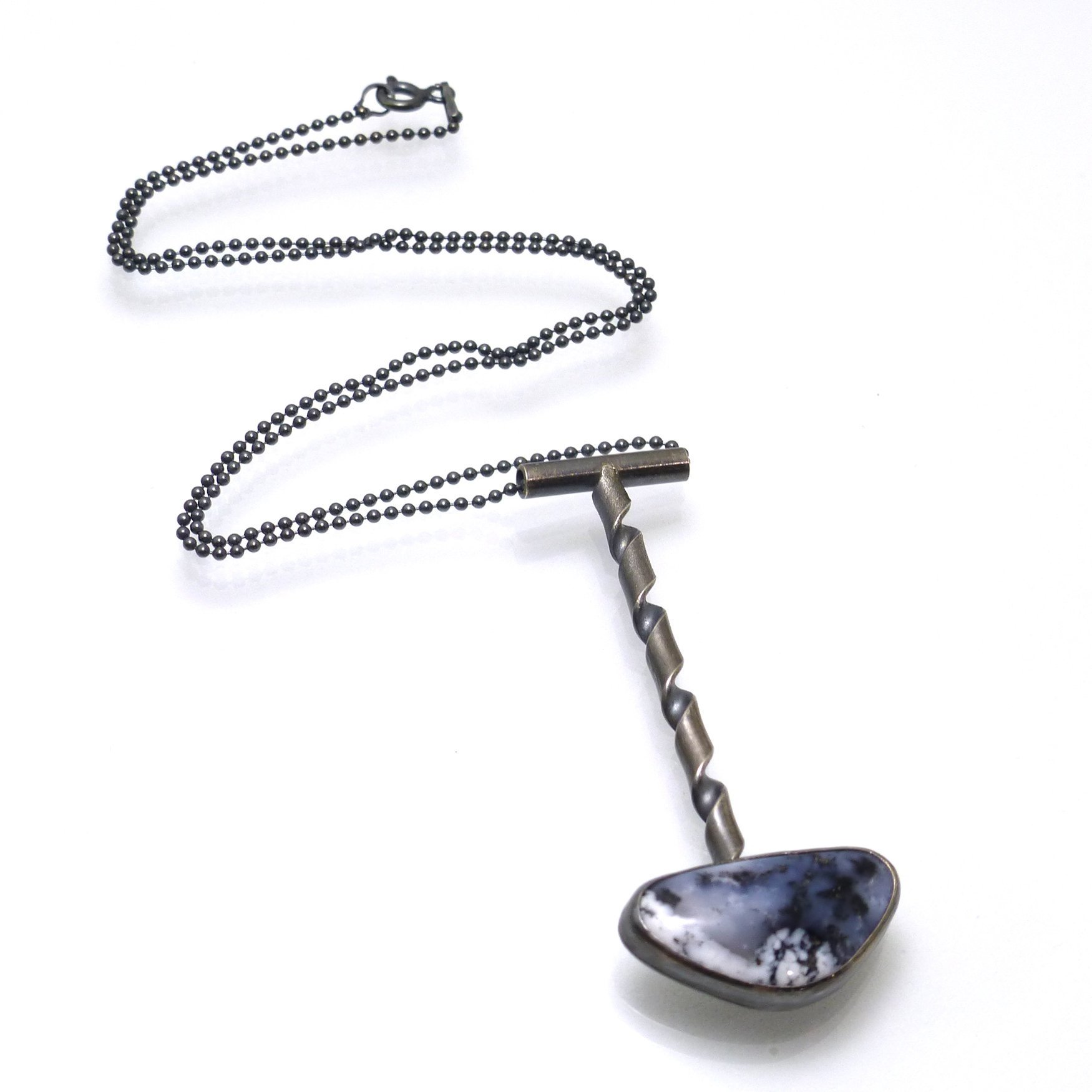 Dendritic Opal Necklace Drill Bit Thor's Hammer Viking Oxidized Sterling Silver Focal Handmade Black Gunmetal Contemporary Jewelry Fashion
This is a Lovely bold and rugged handmade necklace made out of genuine sterling silver that has been oxidized black. It is made with twisted silver and has a lovely Hand cut Australian Dendritic opal cabochon at the bottom.

Size 2.25" long
1" wide
chain length - 16 inches

This is In stock and will ship right away.

This will come in a gift box.

Gift wrapping is available at an extra charge.

Please check out more of my Toolbox Designs here:

https://www.etsy.com/shop/toolboxbysachsdesign


Most silver jewelry will darken over time and may develop a patina. Periodic cleaning with a jewelry polishing cloth will keep silver jewelry white. Never use harsh chemicals to clean your jewelry such as toothpaste or jewelry cleaning solution. A soft bristled toothbrush and warm water can help remove light residue from your jewelry.
Always avoid wearing jewelry while swimming, showering and sleeping.
The Toolbox by Sachs Design collection has been designed to fade over time. With regular wear your oxidized jewelry will become brighter and over time will developed elegant silver or copper highlights.